About My Physio My Health
Founded in 2007 and rebranded in 2019, My Physio My Health is a progressive, modern physio located at  locations, Holden Hill, Lightsview, Woodville, Kilkenny, Torrensville and Prospect. Our practices have grown to be an integral part of the community offering a diverse range of services including hands-on physiotherapy, tailored exercise programs, off-site hydrotherapy, as well as fully equipped pilates studio at all locations. We have highly experienced physiotherapists in our team, with specialised knowledge and skills, who focus on patient needs and tailor a treatment specific to their condition.
We offer early and after hours appointments as well as Saturdays to cater for those who work late or have family commitments during the day. Male and female physiotherapists are available to take appointments daily.
Our Mission
As a client centred family practice, our mission is to provide professional and caring services to our clients to help them to achieve a lifetime of wellness and vitality.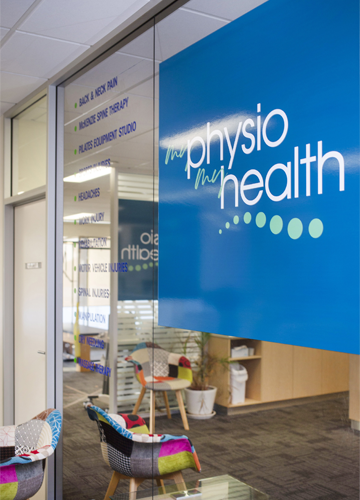 Patient Feedback
We are committed to providing the highest quality care to our clients; therefore, we have an open culture of constructive feedback. Please feel free to contact us and leave a comment on any aspect of the services provided. We sincerely appreciate your feedback! You may contact us by email at feedback@myphysiomyhealth.com.au
Our Vision
Our aim is to be one of the leading family physiotherapy practices with a team of health professionals who are passionate to provide exceptional and caring services to our clients from every age and every stage of life.
Our aim is to help people restore their optimal performance and function.
We aim to grow as a team by creating a happy environment for the staff and the clients.