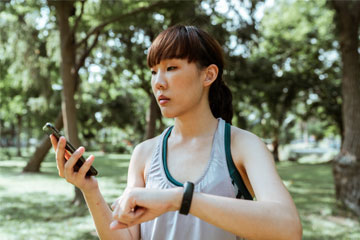 What is an Accredited Exercise Physiologist?
Accredited Exercise Physiologists offer clinical exercise interventions for people with a broad range of health issues. The key benefits of exercise physiology are:
Increased agility and range of movement
Management of chronic health conditions
Faster rehabilitation from surgery
Improved overall well being
Monitor key health indicators
Tailored individual exercise programs
Common Health Conditions Treated
In healthcare settings exercise physiology is commonly used to treat and manage patients who have a health condition such as:
Back Pain
Heart Disease
Obesity
Asthma
Diabetes
Mental Health Conditions
Arthritis and Osteoporosis
Metabolic Disease
Neurological Diseases (Parkinson's)
Our Practising Exercise Physiologist.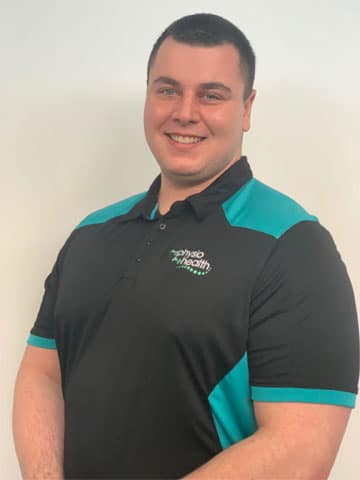 Stephen Koutsouliotis has been working as an Accredited Exercise Physiologist (AEP) in private practice for the past year and a half. He has seen and treated clients with a wide range of conditions including but not limited to low back and chronic pain, diabetes, cardiovascular disease, high blood pressure, high cholesterol, artificial joint replacements, arthritis, mental health conditions, movement issues, musculoskeletal issues, neurological conditions and disabilities.
During his clinical placement blocks, Stephen has gained experience dealing with chronic and acute stages of disease and conditions in both private and public sectors of healthcare. This has allowed him to have a better understanding of how certain conditions present in their initial stages and how to scale his exercise prescriptions accordingly to best suit the client.
Stephen does not baulk at working with clients who are apprehensive to exercise and resistant to change--in fact, this is his passion. He strongly believes that the ability to educate people about their condition/s and equip them with the knowledge and tools to be able to take charge of their own health is a crucial part of his role as an EP.
A versatile practitioner, Stephen has worked with a wide variety of clients: from those suffering through acute stages of disease progression/condition diagnosis who require an introduction to exercise, all the way to seasoned athletes who exhibit elite sporting performance and have had years of strength training and conditioning. Working with individuals from different backgrounds and in different situations has made Stephen well-versed in scaling his prescriptions and creating customised plans for each of his clients.
Stephen offers his services primarily through one-on-one consultations, but is also open to conducting group classes. These are delivered in either a gym, aquatic, or home-based setting depending on the needs and abilities of each individual client.
Book an Initial EP Assessment
Prior to starting any exercise program, a comprehensive initial assessment is conducted to analyse a patient's physical fitness and identify risks based on past medical history, data relating to fitness, stress tests and other patient health indicators. Book an Appointment Online.