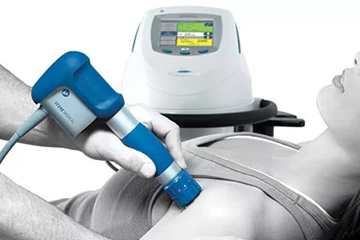 What Exactly Is Shockwave Therapy?
Shockwave Therapy is a popular non invasive treatment solution for a range of tendon, muscle and joint conditions. Local treatment enhances and resets the healing pattern.
If your physio thinks Shockwave Therapy is a good treatment option for you, they will start a course of treatments on your specific injury area. The number of treatments may vary between 4 and 6 depending on your condition.
Shockwave therapy is really good for long-term tendonitis issues, particularly conditions like tennis elbow, achilles tendonitis, patella tendonitis, bursitis, lumbar chronic muscular pain, heel spurs, and more. Essentially, shockwave is repetitive, mechanical shocks to the body, so it's kind of like a really, really deep massage. The idea being to improve healing and help with revascularisation.
For more information about shockwave therapy treatments please contact Reception or book an appointment online.