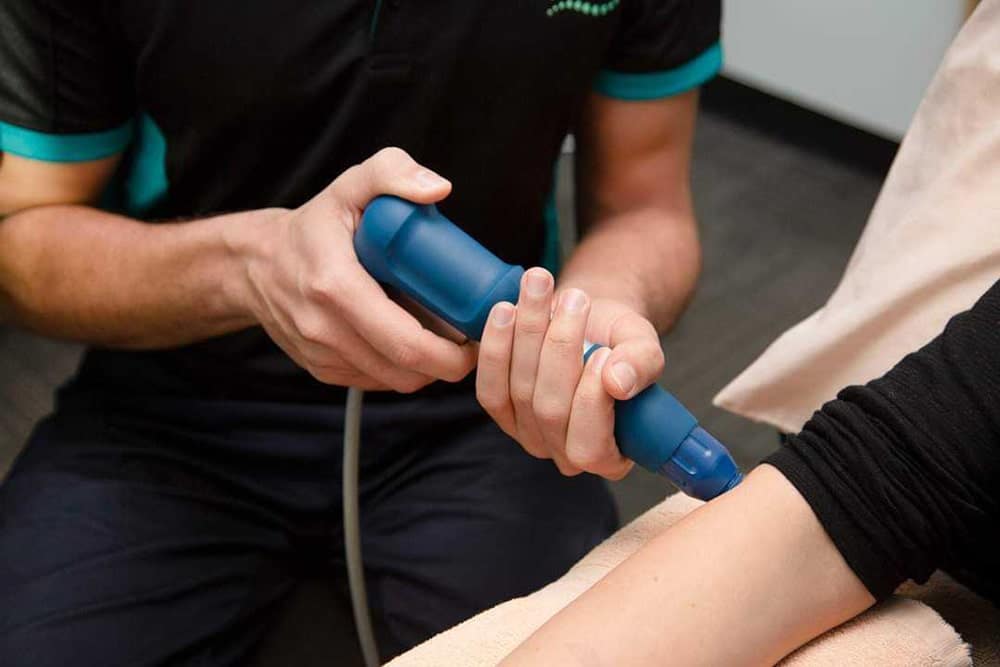 What Exactly Is Shockwave Therapy?
Shockwave Therapy is a popular non-invasive treatment solution for a range of tendon, muscle and joint conditions.
During shockwave treatment, shockwaves are delivered locally to the target tissue via a freely moved applicator. The machine works by using compressed air to move a pin inside the machine, which creates a shockwave that is sent through the applicator. Shockwave therapy is a mechanical pressure wave, meaning there is no electrical currents or any other wave forms such as ultrasound delivered to your body. The mechanical shocks delivered by the shockwave machine work by both increasing blood flow in the area, and by increasing the release of growth factors, both of which increase the rate of healing.
Shockwave therapy is great for long-term tendonitis issues, particularly conditions like tennis elbow, achilles tendonitis, patella tendonitis, bursitis, plantar fasciitis, heel spurs, and more. Shockwave therapy can also be used for general muscular aches and pains, some chronic pain conditions, and certain areas of calcified tissue.
If your physio thinks Shockwave Therapy is a good treatment option for you, they will start a course of treatments on your specific injury area. The number of treatments may vary between 4 and 6 depending on your condition. Once a treatment course is completed, shockwave may be continued if it proved successful for you, or other treatment options may be utilised.
For more information about shockwave therapy treatments please contact Reception or book an appointment online.
My Physio My Health
Trust our team of physiotherapists to help you recover faster and improve your quality of life.