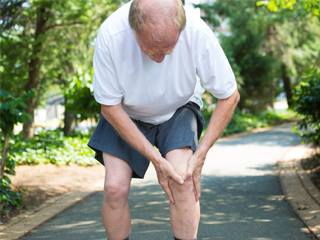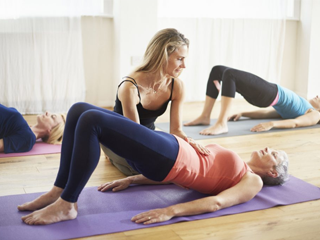 What is GLA:D?
Good Life with osteoArthritis: Denmark (GLA:D) © is an exercise and education program for individuals with hip or knee osteoarthritis symptoms, regardless of severity.
This program reflects the latest evidence in osteoarthritis research. It includes feedback from people with osteoarthritis on what works in the real world to help clients manage their symptoms.
Why should I participate in GLA:D?
GLA:D© is the first best treatment for osteoarthritis.
Research from the GLA:D© program in Denmark found that osteoarthritis symptom progression reduced by 32%. Other outcomes include strong evidence for reduced pain, reduced joint related pain killers, reduced perceived need for surgery, less people on sick leave and increased confidence in one's hip and knee joints. GLA:D© participants also reported high levels of satisfaction with the program and increased levels of physical activity twelve months after starting the program.
If you have been told that you have hip or knee osteoarthritis or that you will likely need a joint replacement in the future due to osteoarthritis, then GLA:D© is for you!
If exercises have not worked for you before, consider that in order for exercise to be effective, you first need to be aware of the best type of exercises for you, the ones to avoid and correct dosage. This is influenced by each individual's situation, pain and functional capacity.
What does the GLA:D program involve?
GLA:D© uses education and exercises to assist with activities of daily living. Participants will work on building strength and learning how to move correctly and manage symptoms. Through strengthening and improving confidence with exercise, participants develop better capacity to become or stay active, reduce symptom progression, reduce pain and thus a better quality of life.
The program structure is outlined below:
First Appointment – explaining the program and collecting data on your current functional ability
Two Education Sessions – teaching you about osteoarthritis, benefits of the GLA:D© exercises and how to maintain progress outside of the program
Twelve Exercises Sessions – completed twice weekly, over a six-week period and supervised by a certified GLA:D© physiotherapist.
A Three Month Follow Up – to reassess functional ability and determine progress
If group classes are not suitable, 1:1 sessions are available if required.
What are the costs?
Please contact our practice on (08) 7009 4422 for further information regarding pricing and session times. If you have private health insurance, you may be covered for a percentage of the cost. You may also be eligible for Medicare rebate for part of the total cost, if deemed appropriate by your GP. A doctor's referral is not required for participation in the GLA:D© program. Learn more about arthritis.
My Physio My Health
Trust our team of physiotherapists to help you recover faster and improve your quality of life.