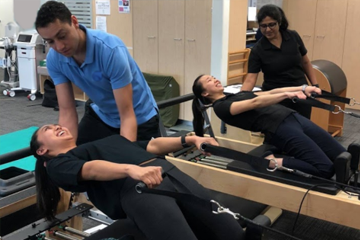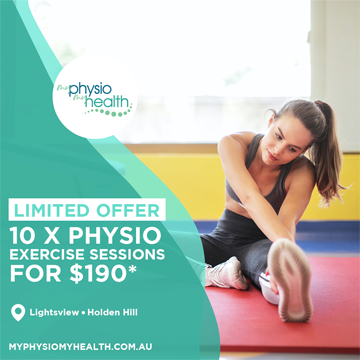 Our physio-led exercise programs help you learn correct muscle activation strategies and joint control while you exercise. Each session incorporates core strengthening exercises, stretching and clinical physiotherapy principles. 
Specialised apparatus and equipment used during sessions include trapeze table, reformer, free weights, power bands, fitballs, foam rollers, spiky balls and more!
Tone and condition your whole body
Safe exercise tailored to your level
Improve posture, balance, flexibility and strength
Faster injury rehabilitation and injury prevention
Learn correct muscle activation and joint control
All sessions conducted and supervised by a qualified Physiotherapist
Evidence based approach
Flexible class times to suit your busy schedule
Private health rebates apply
Prior to joining a class, participants are required to attend a 45 minute one-on-one Physio Assessment to evaluate your past injuries, current movement levels & flexibility, and discuss your health goals. During the assessment your physiotherapist will show you how to use the clinic's equipment correctly.
During classes your physiotherapist will monitor your 'form' and progress. As you improve, our physios will introduce more challenging exercises to keep you motivated! My Physio My Health's Physio Group Exercise programs are available at each of our 5 clinics at Holden Hill, Lightsview, Torrensville, Kilkenny and Woodville South.