What are Hand Therapists?
Hand therapists are physiotherapists who have specific training in treating conditions and injuries of the upper limb, including the hands and wrists.
There are various conditions that benefit from hand therapy. These include carpal tunnel syndrome, wrist & finger osteoarthritis, fractures, trigger finger, surgery, tendonitis, and just about any other muscle or joint injury in the wrist and fingers. These problems can all cause pain, movement restrictions, and loss of function which impact your daily life.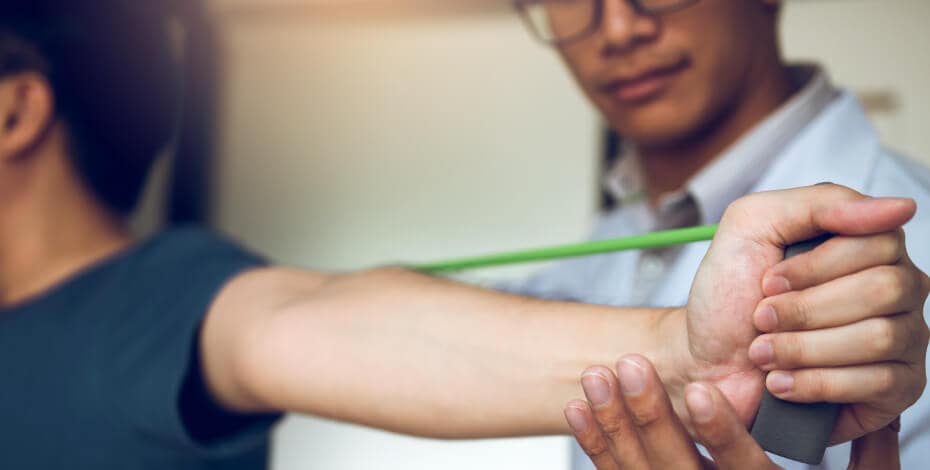 What's involved in Hand Therapy?
At your initial assessment, our physiotherapist will thoroughly examine you to diagnose the problem. They will ask you questions about your symptoms and how it happened to get the bottom of what your injury could be. They will observe how your hand moves and feel for any tenderness.
Treatment may include joint mobilisations, soft tissue massage, splinting, dry needling, shockwave therapy, and various other techniques depending on your condition. Your rehabilitation will more than likely involve an exercise program aimed at strengthening the muscles and structures within you hand and further up the wrist and forearm. Hand therapy will help you reduce pain, regain strength, and reduce the chance or reoccurrence.
For more information about managing hand related conditions or injuries, please contact My Physio My Health or book an appointment online at Holden Hill, Lightsview, Woodville, Kilkenny, Prospect or Torrensville.
My Physio My Health
Trust our team of physiotherapists to help you recover faster and improve your quality of life.