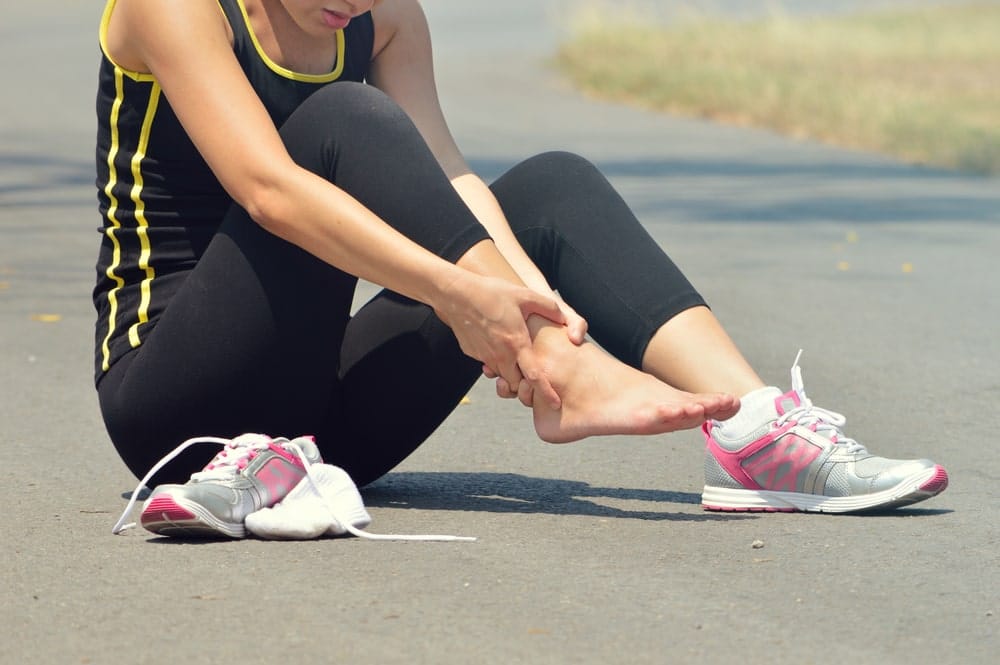 What is Ankle Syndesmosis?
A high ankle sprain & syndesmosis injury is a common cause of pain at the front (anterior) of your ankle, and is more common in athletes and those playing contact sports.
There is a disruption to the distal attachment of the tibia and fibula. Depending on the severity of the injury this can affect the normal stability of the ankle joint, if left untreated will lead to chronic ankle instability which may lead to developing degenerative arthritis. Syndesmosis injuries account for up to 18% of ankle sprains. In athletic populations this injury incidence increases to 12 and 32%. The main goal is to return to as quick and safe full activities as possible.
Causes/ etiology
There is usually a rotating mechanism of injury. In sports this involves planting the foot and cutting or having an external force which forces the ankle into external rotation and accompanying plantarflexion or dorsiflexion. Professional hockey accounts for 70% of syndesmosis ankle injuries.
Symptoms
Patients often report instability of the ankle joint and difficulty ambulating after the injury.
Symptoms are often similar to severe lateral ankle sprains so adequate understanding of the mechanism of injury is important.
Management
Treatment may be conservative or follow an operative management which then requires a structured rehabilitation program. After the first treatment there is usually a 2-6 month recovery time frame before returning to activities. Usually compared to lateral ankle sprains of a similar grade syndesmosis injuries take twice as long to recover.
Keys to treating syndesmosis injury are:
Recognise the injury and severity
Assess the degree of instability
Reduction and stabilization of the ankle joint i.e. taping or prescribing ankle brace to wear
Progressive rehabilitation involves working towards full range of motion and incorporating strengthening exercises.
My Physio My Health
Trust our team of physiotherapists to help you recover faster and improve your quality of life.