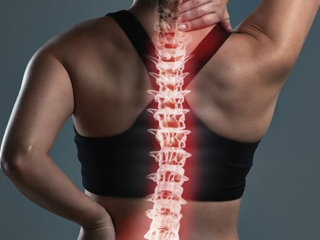 Spinal Physiotherapy
My Physio My Health is a leading back pain treatment physio with multiple locations around Adelaide. We specialise in the treatment and ongoing management of spine related conditions.
The spinal column is one of the most important structures in the human body. Spinal physiotherapy will help you to determine the type of back pain you're experiencing and then provide an individualised treatment plan to reduce symptoms and prevent it coming back in the future.
How we Care
Our team of experienced physiotherapists use a hands-on approach and a variety of techniques. Our programs are designed to give you a greater range of movement in your back while addressing the root cause of your pain.
> Spine manipulation or 'spinal manipulative therapy'—is a technique used by chiropractors and physical therapists to apply controlled force to joints in the spine. This can be applied in combination with other techniques such as massage to relieve pressure on joints, and alleviate back, shoulder and neck pain.
> Dry Needling - the use of dry needling to release painful knots and tight muscles around the spine.
If back pain is causing you trouble book an initial assessment with one of our physiotherapists. Whether you need help with a sports injury, persistent lower back pain, or pain management, we'll take care of you.
My Physio My Health
Trust our team of physiotherapists to help you recover faster and improve your quality of life.